*Applications for 2024 will open in the autumn*
This challenging yet achievable ride starts and finishes in the Cotswolds. The punishing climbs of Exmoor and Dartmoor are the real highlights of the route, but it squeezes in plenty of scenic riding, ranging from dramatic Dorset coastlines to quaint Cotswold villages.
The relatively lenient cut-off means that it is the perfect event for anyone new to the world of ultra-endurance. Equally, veterans of the sport will find that the consistent 20%+ gradients offer a different kind of challenge, making the route particularly difficult if you set out too hard.
Entry fee: £125 per rider*
Start: Friday 12th May 2023
*For 2023, we're introducing a mandatory kit/spares donation for each rider that can be as large or as small as you like. This will go to the bike project at Swindon Welcomes Ukraine, which is refurbishing bikes for refugees (more details to follow)
---
About The Wild West Country
Registration and briefing will be in the afternoon/evening of Thursday 11th May 2023 at Wild Carrot Wheels at the Cotswold Water Park
Starts at 08:00 on Friday 12th May at Performance Cycles
The route is just over 800 kilometres with 11,000 metres of climbing
This is a single-stage unsupported ultra-endurance event
There will be a series of unmanned selfie checkpoints along the route
Live tracking will be provided by Follow My Challenge using GPS trackers
The finishing cut-off is 20:00 on Tuesday 16th May
---
Overview of the Route
Bristol and Quantocks
Leave the Cotswold Water Park and enter the Cotswolds proper. After an hour or so, quickly drop off the Cotswold Escarpment, and onto the Severn floodplains. Skirt the outskirts of Bristol before entering the city and crossing the iconic Clifton Suspension Bridge.
From here, tackle the Mendips and Cheddar Gorge, before you quickly move on to the Quantock Hills. The arrival of these short, sharp climbs marks the start of the climbing proper. Test your brakes and preemptively apologise to your knees, before pressing on.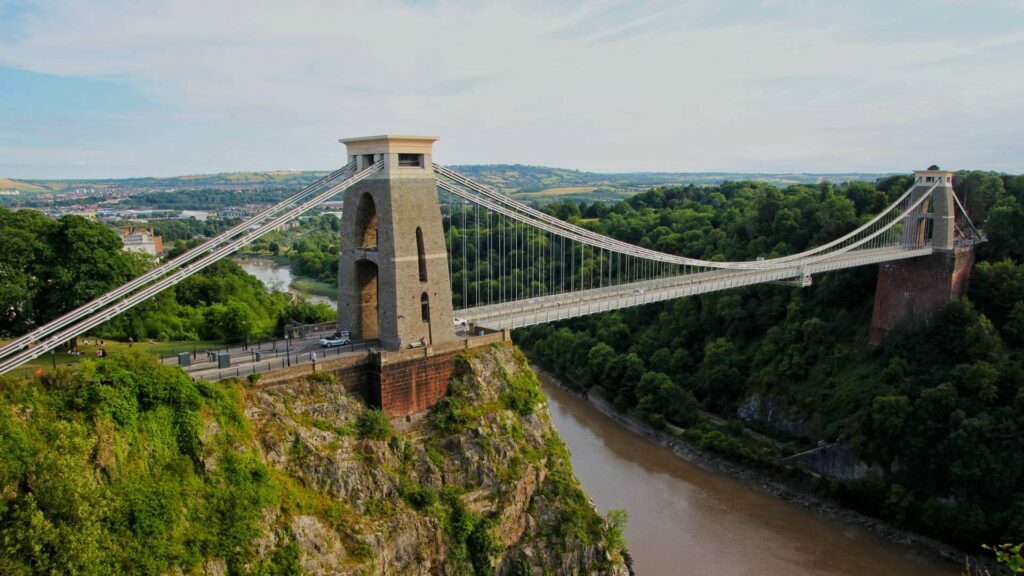 Exmoor and Dartmoor
Tackle Dunkery Beacon from two sides, then take on the beautiful Porlock toll road (those who prefer can take on the more notorious Porlock Hill). From the top, the views are spectacular, but you will feel like you have earned them. The stunning descent into Lynmouth takes you down to the sea before you climb your way back across to Woolacombe.
Some respite comes in the form of the Tarka Trail, before Dartmoor quickly fills the horizon ahead. Here, the climbs begin with Rundlestone and don't relent until you've crossed Haytor Vale and drop into Bovey Tracey.
Southern Coast and the Purbecks
From Exeter, follow the coastline as you wind your way back east. Climbs like Sidmouth will test the legs, but it is the repetitive up and down of this rolling section that really begins to bite. Just before, Corfe Castle, swing north and towards easier terrain.
As you pass Salisbury, faster and easier riding arrives – a precious relief after the tough coastal miles. Fly through Avebury, passing between the stones that encircle the village, as the Cotswolds approach once more.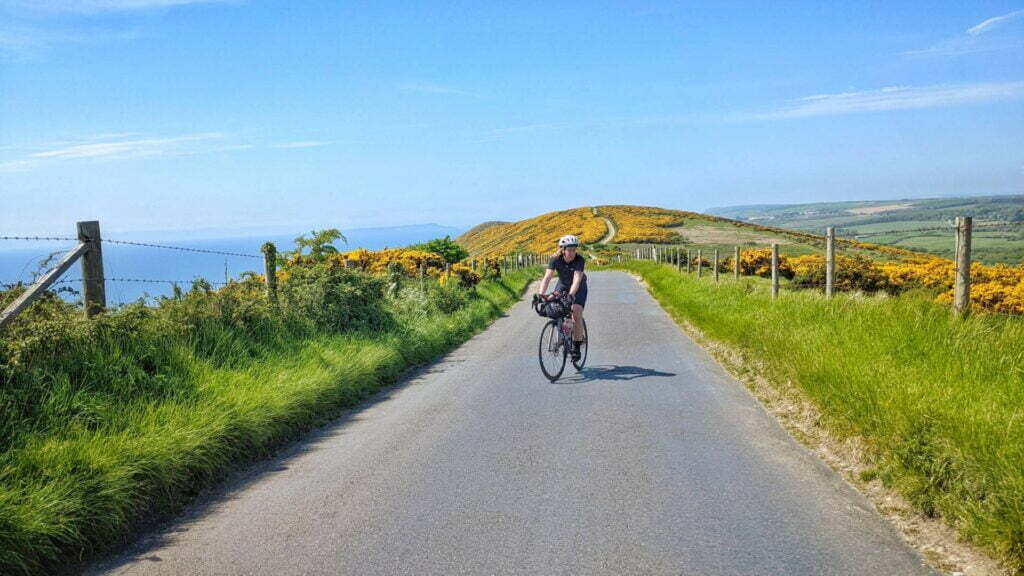 The Cotswolds
Finish with a short loop of the Cotswolds, taking in the picturesque Coln Valley, as well as the quaint villages of Yanworth and Withington. If you're lucky enough to be tackling this section at dawn or dusk, the miles are likely to fly by.
Finish with a fast final dash south, arriving at the Wild Carrot Wheels at the Cotswold Water Park, where you can promptly swear never to touch a bike again…
---
What is Included?
Entry into the event
GPX route file
Live GPS tracking (including tracker) throughout via Follow My Challenge
Registration and briefing at the start
Cycling cap
Finisher's t-shirt
Start and finishing checkpoints at Performance Cycles and Wild Carrot Wheels
Carbon offsetting against any emissions associated with running the event
£95 off any purchase of a Zolla wheelset
Copies of all race photos for personal use
---
What does unsupported mean?

It means that you can make use of any publicly-available commercial facilities during your ride e.g. shops, hotels etc. Or you can use items that you brought with you from the start. You cannot rely on any help that would not be available to all riders e.g. staying with friends, assistance from other riders or supply stashes.
How many entries are available?

This year, we will be increasing the number of available places to 50, partly to accommodate some postponements from last year's event.
Can I leave a bag at the start?

Yes, Wild Carrot Wheels has a storage container and we are happy to store riders' bags again this year. We will give you a label to put on your bag at registration.
Can I camp at the start?

No, sorry, the new location doesn't allow for this.
Where is the nearest train station?

Kemble is the closest station. This is also the best place to park during the event if you're looking for a long-stay car park.
What gearing do you recommend?

This is very much a personal preference, but more gears would be no bad thing. Gravel gearing to tackle the extremely steep gradients proved to work well last year, with several riders going for this. If you take standard road gearing then you will be climbing out of the saddle a lot, so you need to be comfortable doing this.
Can I use my own tracker?

No, for simplicity's sake (and to avoid using disposable batteries) we will only be using Follow My Challenge's Queclink trackers.
---
Sign Up Now – Closed!
The Wild West Country has been and gone for 2023, but it will return in 2024.
If you'd like to sign up to our mailing list for updates regarding future events, please use the form below.